Donating plasma is about giving a portion of your blood that can be used to help others who may need it to treat various medical conditions.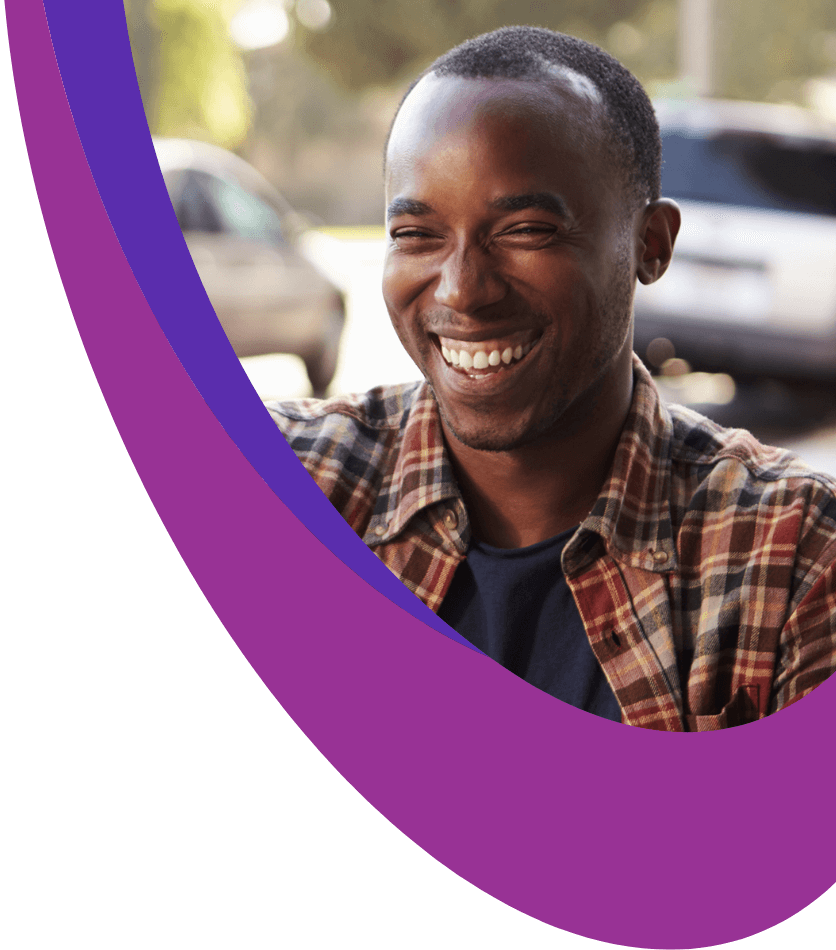 If you're planning to donate plasma for the first time, here's everything you need to know to prepare:
Eat a well-balanced, nutritious meal: Eat a nutritious meal before your appointment to ensure you have enough energy to donate plasma. Be sure to drink plenty of water and avoid high-fat or high-sugar foods.
Bring valid identification: Bring a valid photo ID with you to your appointment, such as a driver's license or passport.
Plan for your time: The donation process typically takes about an hour, so plan accordingly. You may need to wait in line or complete a health screening before the donation process begins.
Register and complete a health screening: When you arrive at the plasma donation center, you'll need to register and complete a health screening. This may include a brief medical history questionnaire, a physical examination, and testing of your blood pressure, pulse, and temperature.
Donate plasma: If you're deemed eligible to donate, you'll undergo a safe and painless plasma donation process. This involves inserting a needle into a vein in your arm and drawing blood that will be separated into plasma and other components.
Rest and rehydrate: After donating, you'll be asked to rest for a few minutes and drink plenty of fluids to help your body replenish the plasma that was removed.
Monitor your health: Monitor your health over the next few days to ensure you're feeling well and experiencing no adverse effects from the donation.
Return to donate: When you are ready to donate plasma again, schedule your next appointment and return to the plasma donation center.
Enjoy your rewards: Be sure to claim your rewards and enjoy the perks of donating plasma.
Discover the Benefits of Our App!
Better Access to Your Money
Realtime payment confirmation (before you leave the center)
No fee account balance using the ProesisPlus app or web page
No fee ATM transactions, using the North Lane network
Simple donation fee structure
Apple, Android, or Web, your choice
Day of Donation online questionnaire
Appointment scheduling for the fastest donation times
Appointment reminders via text or email
Special Offers and Center updates sent right to your mobile device
Loyalty Program with enhanced donation fees. The more you donate, the more you earn with each donation
Refer a Friend bonus
PlasmaPoints at every donation, which you can redeem for cash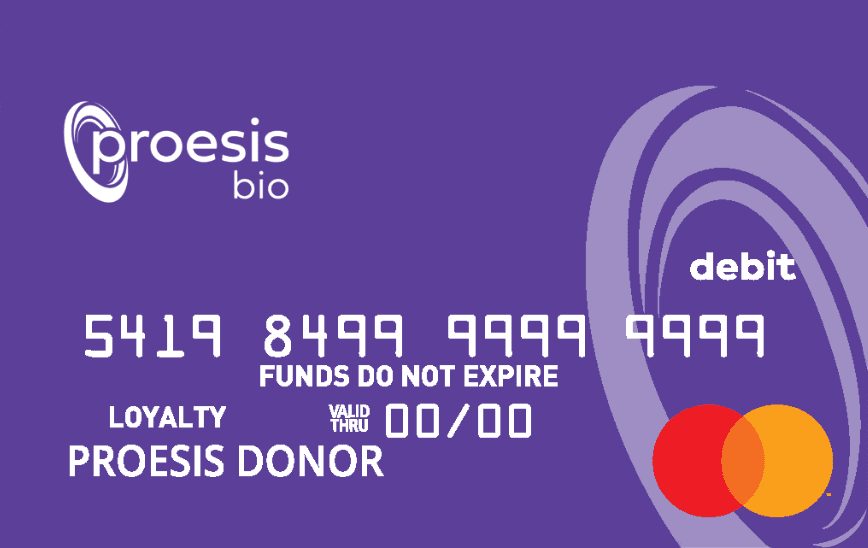 PHYSICAL PREPAID MASTERCARD®
Donate plasma, get rewarded instantly: At Proesis Bio, you'll receive a reloadable prepaid Mastercard immediately upon your initial plasma donation. This is a convenient way to earn rewards for your contribution to the health and well-being of patients who rely on medicines made from proteins found in human plasma. The amount of compensation you receive may vary depending on the location of the donation center.
Rewards:
Reloadable prepaid Mastercard
Access to your compensation
Hassle-free way to contribute to the health and well-being of others
This Card is issued by Sunrise Banks N.A., Member FDIC, pursuant to a license from Mastercard International Incorporated. Mastercard is a registered trademark, and the circles design is a trademark of Mastercard International Incorporated. This card may be used everywhere Debit Mastercard is accepted. Registration, activation, acceptance, or use of this card constitutes acceptance of the terms and conditions stated in the Prepaid Card Agreement.